Our History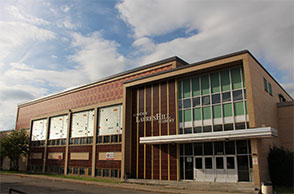 In the fall of 1991, the Parent Committees of Sir Winston Churchill High School and St. Laurent High School were presented with proposals from the school board for the future secondary education in St. Laurent. The plan drawing the most support was one calling for the closure of both schools and the creation of a new entity, a school combining the strengths of Sir Winston Churchill and St. Laurent while offering the best opportunities for all students in the community.
A committee made up of administrators, teachers, students and parents was created. Every aspect of the new school was discussed and after lengthy discussion, an agreement was finally reached.
Gail Ewing, a staff member, created the name for the new school by combining the "Lauren" from St. Laurent and the "Hill" from Winston Churchill. LaurenHill was born, becoming in the fall of 1992 the center of English high school education in St.Laurent.
Educational Project
The Education Act requires each school and centre to develop an educational project which sets out the mission, aims, and objectives of the school and the means of implementing and evaluating them.

School Governance
Uploaded: 2020-11-06
Safe School Action Plan
This plan outlines the measures for preventing and responding to acts of bullying and violence in our school in accordance with the EMSB Safe Physical and Cyber Environment Policy and the Quebec Education Act (QEA).

School Policies
Uploaded: 2021-10-26
Our Mission Statement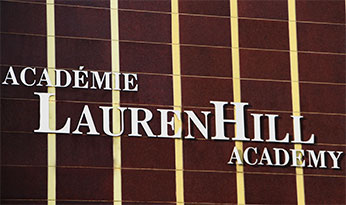 LaurenHill Academy is committed to providing an environment in which students are motivated to achieve academic excellence in preparation for the challenges andexpectations of an evolving society.
At LaurenHill Academy, the educational partners - students, parents, Academy personnel and the community - are leaders in providing programs which instruct, qualify and socialize
all students and thus enable them to achieve their full potential.